We Can Help
Personal Growth Counseling
Keep What's Helpful, Let Go of The Rest
Individual Counselling
Has Life Become A Constant Struggle?
Marriage and Couples Counselling
Is it difficult to talk with your partner about what you want and need?
Relationship assesments

Personality profiles
Children & Teens Counseling
Are you concerned about your child or teen's emotional state or behavior? We also can perform bonding assessments.
Family Counseling
Do you wish everyone in your family could feel loved, heard, respected and responsible within your home?
EMDR Therapy
Do You Feel Stuck In Trauma? EMDR can help with a variety of situations…
Acts of Violence
Natural Disasters
Pain Management
Headache Protocol
Critical Incident Debriefing
Personality Profiles & Testing
Neurological process, not cognitive, based on the science of the brain
Medical
We have a psychologist/neurologist (who is also our medical director), two nurse practitioners, expert witnesses, and therapists, all of which have a Master's or Doctorate degrees in areas of specialty.
Why choose Personal Growth Counseling?
Many features of our practice set us apart from other therapy options. Our extensive knowledge of trauma treatment, including specialties like EMDR and RRT, is unrivaled in our community. In addition, we use essential oils during many therapy sessions – a unique practice that we have found to be profoundly useful. As a group practice, our clients are offered the added benefit of selecting the therapist who is the best fit.
We are conveniently located across the street from Cookeville Regional Medical Center. We take all personal insurance and are a part of the TN Cares program. Some services are available on a sliding scale with verification of income. In addition to regular business hours, we are also open extended hours two nights a week and on Saturdays from 8 a.m. to 5 p.m.
Our Facilities & Services
When you walk through our office doors, our caring, professional support staff will immediately greet you. Our staff members work diligently to find ideal times for sessions and can help you with insurance paperwork and/or explore a payment plan.
You owe it to yourself and your loved ones to be the best you can possibly be. If you are ready to find the motivation and direction to improve your life, we invite you to call us for a complimentary 20-minute phone consultation to discuss your needs and how adult counseling can help you.
EMDR Training/Counseling
EMDR therapy, whether used in a therapeutic, pain management or performance improvement format, is a standalone innovative approach that is fast, safe and effective. EMDR psychotherapeutic technology can quickly remove trauma and its resulting consequences. Through this therapy, it is possible for you to finally move on with your life. In fact, dramatic shifts can be seen in as little as one session. At Personal Growth Counseling, our extensive knowledge of trauma treatment, including specialties like EMDR therapy, is unrivaled in our community.
Some of Our EMDR Training Clients:

Trauma Specialist
We are trained and licensed to help people that have been through traumatic natural disasters that affected them emotionally, psychologically, and physically. These types of events can impact people for years with flashbacks, unpredictable emotions, and responses of shock, and denial. If this is something that you would like us to help with, please call us.
What is The Process Like?
We usually start sessions by addressing your immediate concerns. Our highly individualized approach prioritizes alleviating emotional pain quickly. Once we get to know you better, we can dig deeper and learn more about underlying emotional triggers that may be blocking you from enjoying your life and obtaining mental, emotional, relationship and professional success.
1. What if I don't want to talk about my problems with a stranger?
You may have family members or friends who have given you support through some of your darkest days. Even though this support is helpful and you might feel more comfortable speaking to someone you already trust, the extent of his or her expertise in treating your issue may be limited.
At first, speaking to a therapist might be unsettling because you are afraid to share your deepest and strongest emotions with a stranger. However, the fact that your therapist does not know you personally can actually aide the treatment process. His or her objective point of view can lead you to a more thoughtful analysis of your situation and more effective solutions. In addition, our adult counseling sessions remain completely confidential so you do not have to worry about anyone else knowing about your personal life.
2. What if I don't want to spend the time and money on counseling. I think I can self-manage my condition.
In some cases, you may be able to effectively manage your condition on your own. But depending on the severity of your struggles, seeking professional help may be your best or only option. Even if you have a minor ailment, the pressures of your life could cause your thoughts, feelings and actions to spiral out of control.
In terms of time and money, you must ask yourself how much your happiness is worth to you? If you suffered from a physical illness, you probably would not second-guess your need to see a doctor. Your mental health should be no different. The earlier you begin treatment, the better your chances are for recovery and feeling like yourself again.
3. With so many schedules to coordinate, how do we find the time?
With work, school, after-school activities and other obligations, it's understandable why scheduling time is difficult during the week. Fortunately, in addition to regular business hours, we're also open extended hours two nights a week and on Saturdays from 8 a.m. to 5 p.m.
In addition, scheduling family time is one of the important topics we discuss during family counseling sessions. Even if it is only once a week, all families could benefit from family activities and building stronger relationships with one another.
4. How do I know if I can afford counseling?
Even though financial problems and seeking therapy may seem like a Catch-22, we take all personal insurance and are a part of the TN Cares program. Some services are available on a sliding scale with verification of income. Therapy is also an investment in your family's future. By spending the time, energy and money now, you could save yourself the money and stress of more troubling problems later.
5. I know my child best. Why would I need outside help?
Seeking professional help for your child is a responsible act of love. We may not know you and your child personally yet, but we know human behavior. We are equipped to help and guide you through the process of finding effective solutions to your child's issues. Our staff participates in extensive continuing education training to stay informed about the latest research and therapy techniques.
Our Philosophy
Since 1994, our team of therapists at Personal Growth Counseling Center has prided ourselves in maintaining a safe, compassionate, inviting and respectful environment. Our primary goal is to empower individuals, children, teens, families and couples by helping them develop the coping skills, increased self-awareness and improved self-confidence needed to better their lives. One of the most important lessons we continually pass along is how to be resilient. It's not about how many times we get knocked down in life. What's important is how many times we get back up.
Our philosophy at Personal Growth Counseling Center is to respect your right to lead a peaceful and effective life. We aim to help you recognize your strengths, meet goals, assume responsibility – as well as pay it forward in your family, community and the world.
I highly recommend this facility. It's filled with wonderful people, and they seem to always find the answer and know how to help. Hannah
I have been going to personal growth and learning now for 6 years, and they are very good to me, and they care for me, I have come a long way thanks to them. Melissa C.
I love going to Personal Growth and Learning, they have never failed to help me. They are all great people, and I highly recommend them! Laurie W.
Don't Wait Any Longer. Start A New Path Today!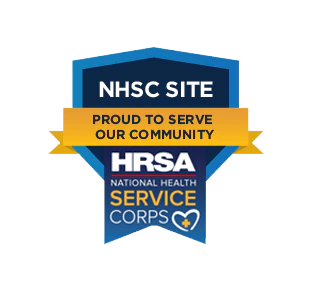 No one will be denied access to services due to inability to pay and there is a discounted/sliding fee schedule available based on family size and income.